The indicator is a status indicator representing the areas exposed to erosion and the degree of this erosion. Turkey is highly susceptible to erosion due to its geographical location, climate, topography, geological structure and soil conditions. In addition, people's improper interference on the nature and excessive use of natural resources increases erosion.
Monitoring and evaluating studies of water and wind erosion in Turkey have been initited by General Directorate of Combating Desertification and Erosion (ÇEM), which were established for soil protection, combating desertification and erosion effectively and identify projects and strategies on these issues, and consultation with the Ankara University Faculty of Agriculture. In this scope, two prediction models were developed under the name of "Dynamic Erosion Model and Monitoring System (DEMİS)" and "National Dynamic Wind Erosion Model and Monitoring System (UDREMİS)".
According to DEMİS results; maximum 642 million tons of soil has been displaced due to water erosion in Turkey ever year. The mean soil loss is 8,24 tons/ha/yr. If we classify this amount according to the surface area of Turkey's; Very low in 60.28%, Low in 19.13%, Moderate im 7.93%, Severe 5.97%, and Very Severe in 6.7% respectively. 
Displaced soil in Turkey in terms of land use, agriculture 38.71%, grassland 53.66%, forests 4.17% and other areas (urban, mining sites, etc.) 3.46%.
The amount of soil suspended in Turkey's rivers is measured by the General Directorate of State Hydraulic Works by stations.According to the measurement results, 154 million tons of soil are carried by rivers. In other words, 2 tons/ha/yr carried by rivers [48].
TABLE 16- DISTRIBUTION OF WATER AND WIND EROSION BASED ON SEVERITY AND AREA
 

ERZ – EROSION CLASSES

AREA (million ha)

WATER EROSION

Very low

387

Low

123

Moderate

51

Severe

38

Very severe

43

WIND EROSION

None

3.56

Very low

6.78

Low

1.99

Moderate

2.36

Severe

0.95

Very Severe

1.49
Source: Ministry of Agriculture and Forestry, General Directorate of Combating Desertification and Erosion
 
GRAPH 72- DISTRIBUTION OF WATER EROSION CLASSES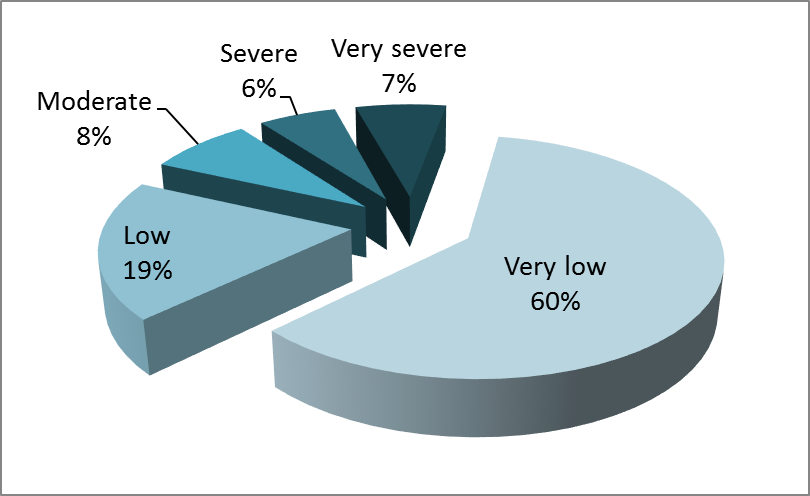 GRAPH 73- DISTRIBUTION OF WIND EROSION CLASSES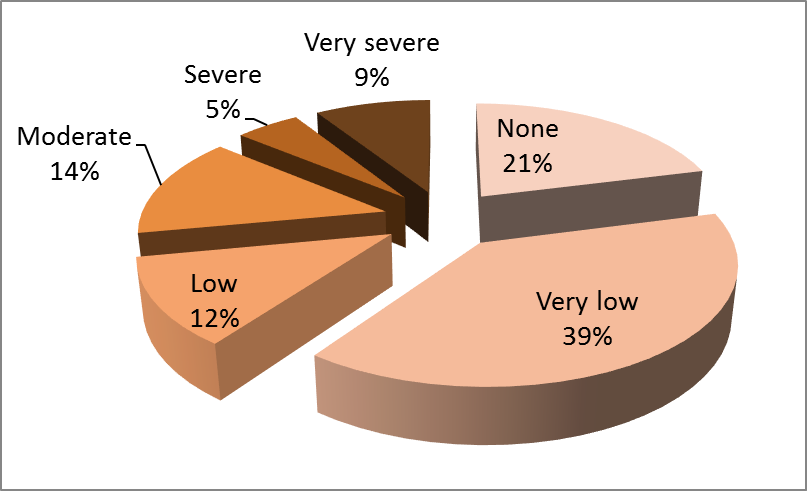 Source: Ministry of Agriculture and Forestry, General Directorate of Combating Desertification and Erosion