Indicator represents the annual change in sea surface temperature. The main sources of atmospheric weather events and air masses are oceans and seas. Warming and cooling trends in sea surface are the most accurate indicators of climate change, and changes in sea surface temperature affect many living creatures by changing the ecological structure in oceans. 
Sea water temperature does not give a quick response to atmospheric warming or cooling; however, air temperature responds immediately to any change. Sea water heats up and cools down slower than land; and therefore sea surface temperature is a meteorological parameter which does not show any sudden change. The major factors affecting sea surface temperature are latitude, salinity, cold water currents, and direction of blowing wind.
The long-term annual mean sea temperature data recorded by Turkish State Meteorological Service (TSMS) indicate a slight increase, but we cannot mention a warming at a global scale. To monitor this process, measurements of sea surface temperature covering all of our coasts and seas are taken by TSMS. That will allow establishing a dataset at a higher resolution in the future.
The mean sea temperature values in 2017 are 22.3 °C in the Mediterranean Sea, 18.8 °C in the Aegean Sea, 16.4 °C in the Marmara Sea, and 1564 °C in the Black Sea. The annual mean sea surface temperatures (in °C) recorded in years between 1970-2076 are given in the following figure [26].
GRAPH 19- YEARLY MEAN SEA SURFACE TEMPERATURE VALUES DISTRIBUTION AND TREND IN MEDITERRANEAN SEA (°C)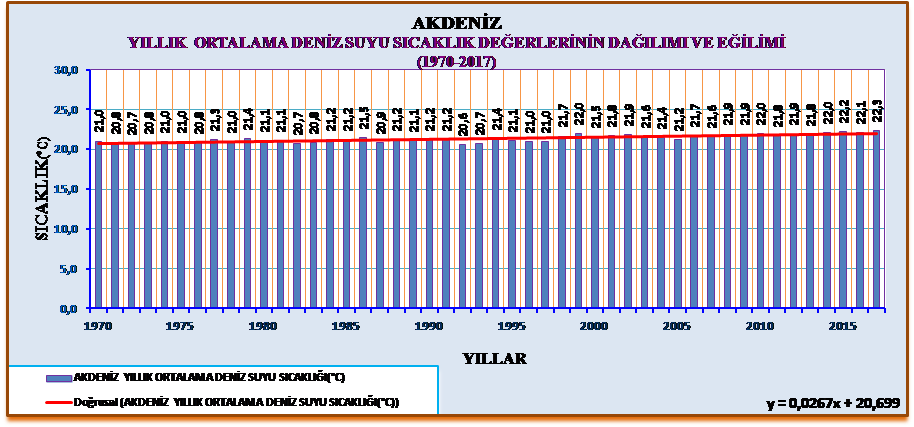 Source: Ministry of Forestry and Water Affairs, Turkish State Meteorological Service
GRAPH 20- YEARLY MEAN SEA SURFACE TEMPERATURE VALUES DISTRIBUTION AND TREND IN AEGEN SEA (°C)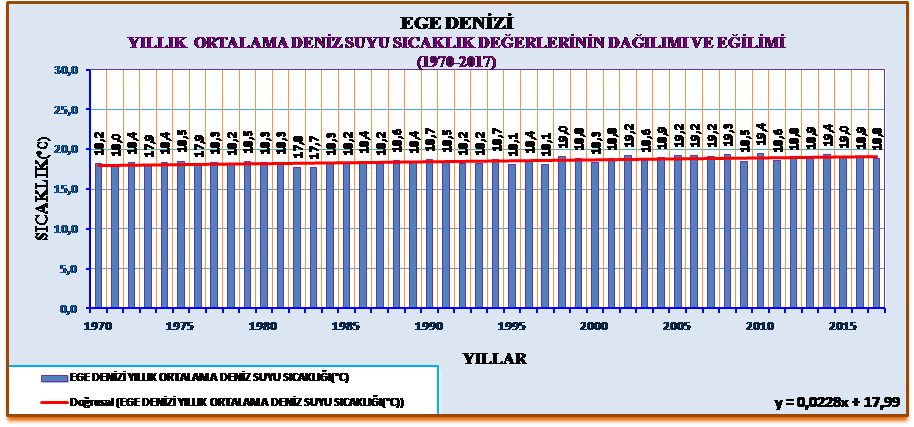 GRAPH 21- YEARLY MEAN SEA SURFACE TEMPERATURE VALUES DISTRIBUTION AND TREND IN BLACK SEA (°C)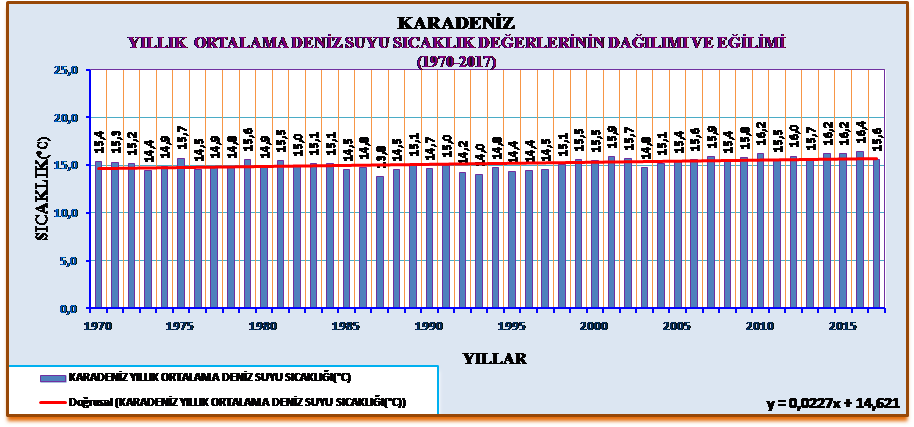 GRAPH 22- YEARLY MEAN SEA SURFACE TEMPERATURE VALUES DISTRIBUTION AND TREND IN MARMARA SEA (°C)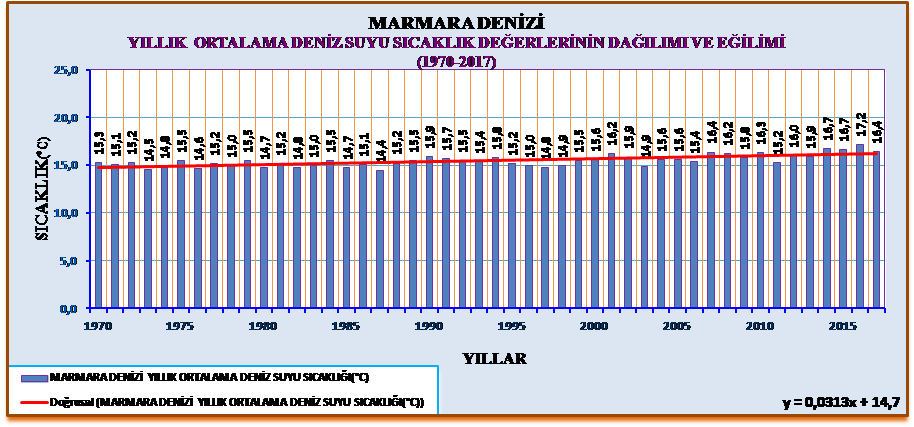 Source: Ministry of Forestry and Water Affairs, Turkish State Meteorological Service