9.6- Regulation and Control of the Trade of Wild Animals According to the International Conventions

This is a response indicator related with the protection of biological diversity.CITES Convention is the "Convention on International Trade In Endangered Species of Wild Fauna and Flora". Turkey has been party to the CITES Convention since 1996 and By-Law on CITES National Implementation was issued in 2001.
Ministry of Forestry and Water Affairs  prepares CITES Documents for live, death, parts or derivatives of wild animals like birds, reptiles, mammals (excluding marine mammals), amphibians and arthropods and forestry products within the scope of the CITES Convention. The Ministry also carries out tasks such as coordination, reporting, training. Due to her successful efforts, Turkey is considered to be in Category A (Category I). Certifications on the export/import suitability are being issued also for the species not covered by CITES annexes.
In 2017, totally 2107 certification documents were issued.
GRAPH 75- NUMBER OF CITES CONSENT CERTIFICATES BY THE DOCUMENT TYPE, (1998-2017)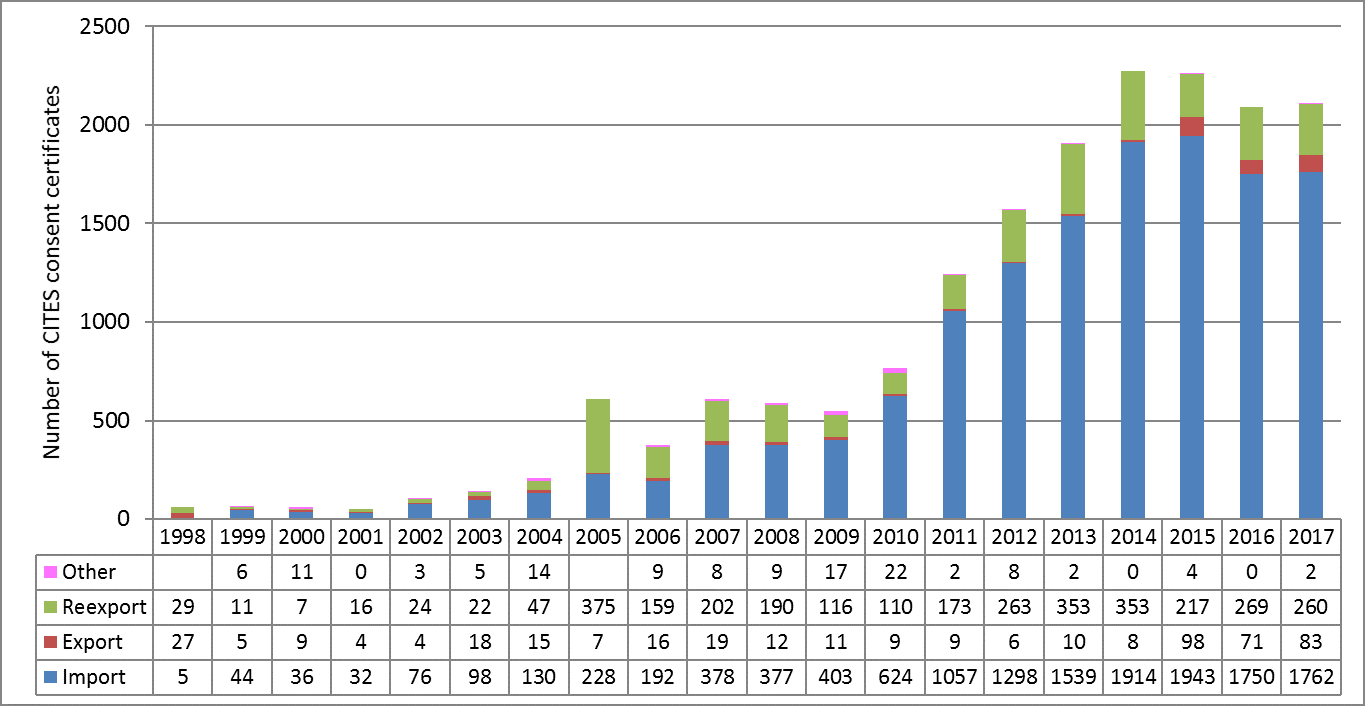 Source: Ministry of Agriculture and Forestry, General Directorate of Nature Conservation and National Parks