10.8- Real Change in Transport Prices By Mode

This indicator is a driving force indicator. Transport prices are important drivers of individual and business transport decisions. They affect transport growth and modal split development, and can also lead to changes in distribution management, location decisions and spatial planning. It is important that prices are monitored to see if users are given appropriate incentives to use more environmentally-friendly modes of transport. However, there are variations that take place over time that can affect the reliability of the comparison. For example, people tend not to purchase the same cars as ten years ago, and don't use the same package of transport services (price/quality) as previously [70].
According to 2003 prices and Consumer Price Index (CPI), cost of car purchasing has increased by 167.2% from 2003 to end of 2017. Withni same period and same imndex, The cost of passenger transport by road increased by 245.2%, by rail increased by 209.2%, by sea and domestic navigation by 213.2% and by air increased by 101.4% [71].
GRAPH 93- REAL CHANGE IN TRANSPORT PRICES BY MODE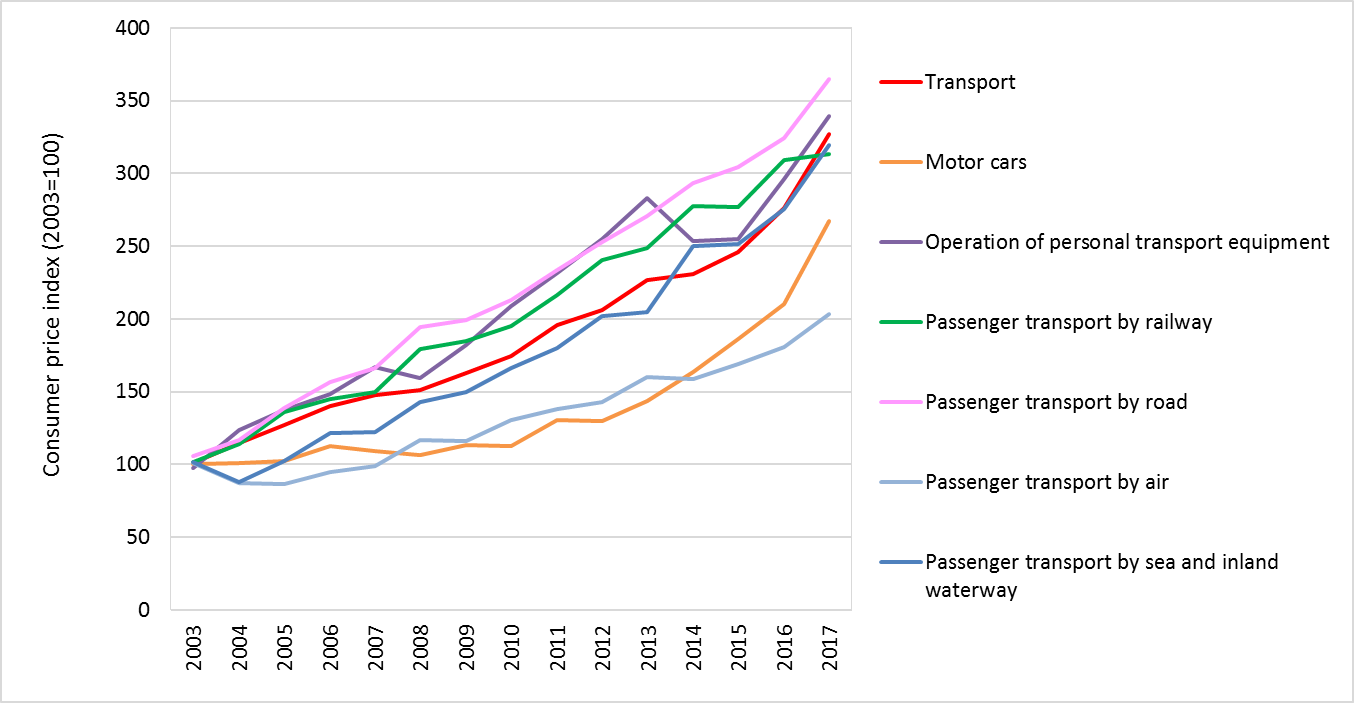 Source: TURKSTAT
Notes:
Consumer price index (2003=100)
United Nations (UN) Classification of individual consumption by purpose (COICOP)