11.5- Primary Energy Production

This indicator is a driving force indicator. While total primary energy produced in Turkey in 1990 was 25.1 Mtoe, this figure increased to 35.4 Mtoe in 2017. From 1990 to 2017, the increase in total primary energy production is 40.7%.
GRAPH 99- PRIMARY ENERGY PRODUCTION BY THE YEARS (Mtoe)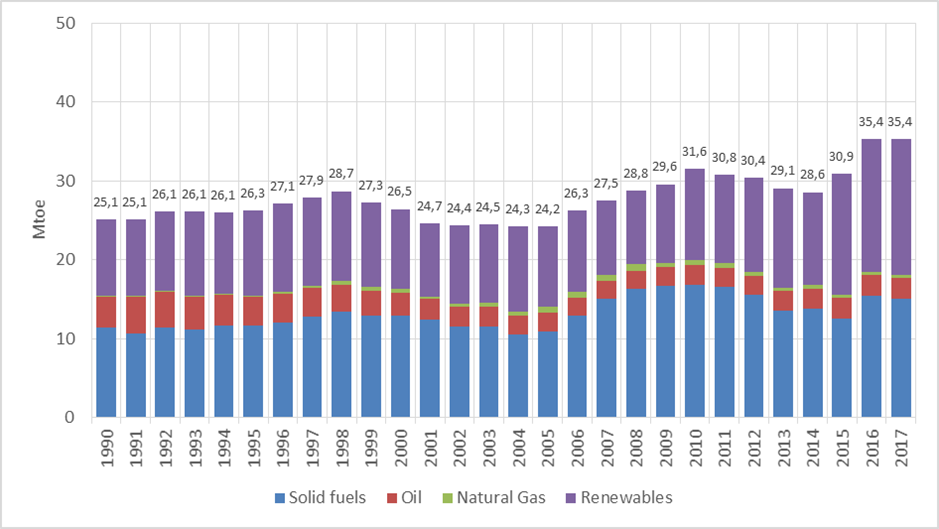 GRAPH 100- DISTRIBUTION OF PRIMARY ENERGY PRODUCTION BY RESOURCES (Mtoe and %) IN 2017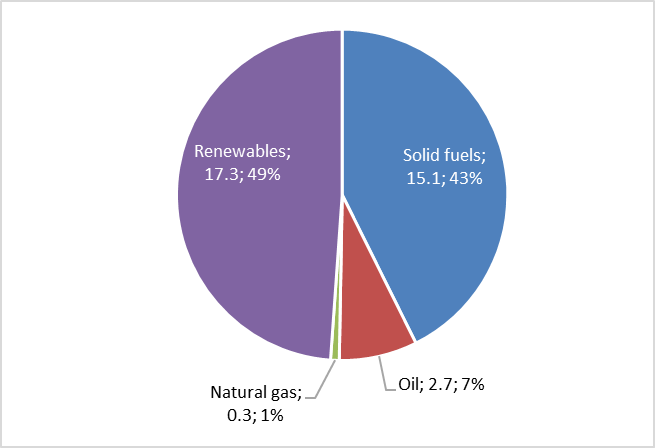 Source: Ministry of Energy and Natural Resources, http://www.eigm.gov.tr/tr-TR/Denge-Tablolari/Denge-Tablolari
Electricity generation by resources;
In Turkey the total electricity generation was 297,3 TWh in 2017. The total electricity generation of Turkey increased by 417% compared to 1990, 84% compared to 2005 and 8.3% compared to 2016.
In Turkey, the breakdown of total electricity generation in 2017 shows that the share of solid fuels was 33%, natural gas 37%,  hydro 20% and other renewable energy sources 10%. In 1990, it was 35% for solid fuels, 18% for natural gas, 7% for liquid fuels and 40% for hydro.
GRAPH 101- TOTAL ELECTRICITY GENERATION BY SECTORS (TWh)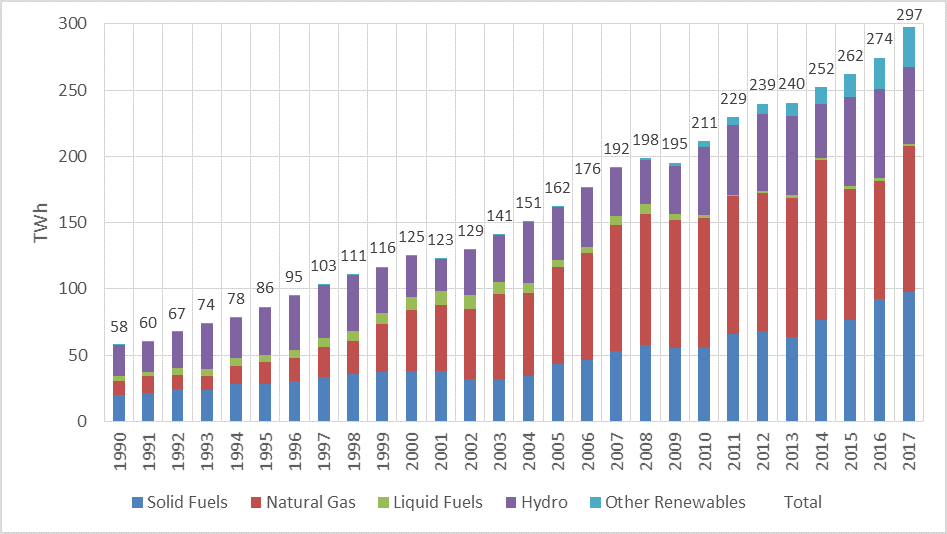 Source: Turkish Electricity Generation-Transmission 2017 Statistics, https://www.teias.gov.tr/tr/turkiye-elektrik-uretim-iletim-2017-yili-istatistikleri