Population growth rate is the most significant driving force among human activities that create impact on the environment.
Although the population growth rate in Turkey had a declining trend in time, Turkey's population has continued to increase constantly. While the population growth rate was 1.35% in 2016, it decreased to 1.24% in 2017. In 2015, the population of Turkey became 80 million 810 thousand 525 people. The population density which is the number of persons per square kilometre increased by 1 person compared to 2016 and reached to 105 in 2017. The median age of the population in Turkey increased from 31.4 in 2016 to 31.7 in 2017 [2].
The world population was more than 7.6 billion according to the population projections calculated by United Nations in 2017. Constituting 1.1% of the world population, Turkey was the world's 19th most populous country.
GRAPH 1- POPULATION AND POPULATION GROWTH RATE CHANGES OVER THE YEARS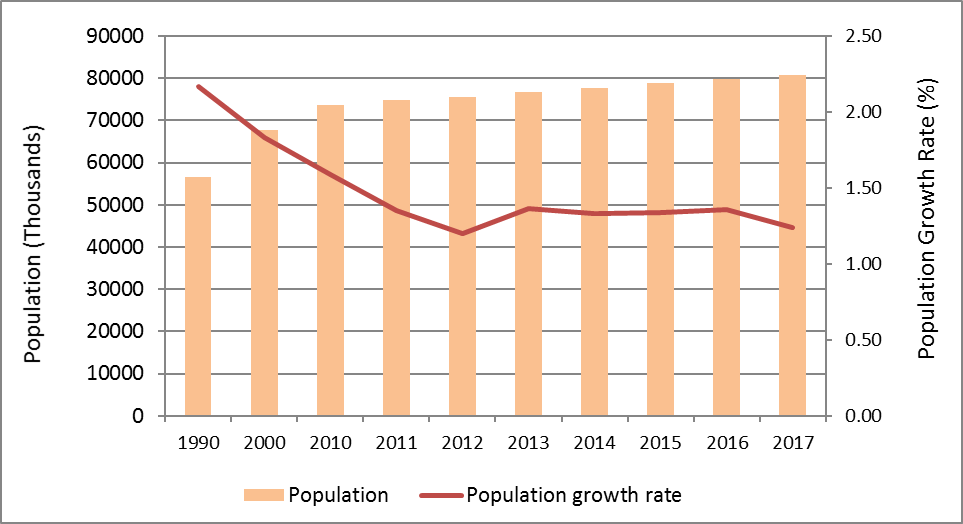 TABLE 1- POPULATION AND POPULATION GROWTH RATE CHANGES OVER THE YEARS
YEARS

1990

2000

2010

2015

2016

2017

Population

 (1000 persons)

56,473

67,804

73,723

78,741

79,815

80,811

Population Growth Rate (%)

2.17

1.83

1.59

1.34

1.35

1.24

Population density

(persons/km2)

73

88

96

102

104

105
Source: TURKSTAT Population Censuses, 1990-2000 and Address Based Population
Registration System (ABPRS), 2009-2017
Note: In the calculation of annual growth rate of population, latest year's administrative division was taken into consideration.
Population projections are very important for future policy-making. Determination of current population trends and predicting future population structure according to these trends provide making healthier policies.
According to the estimates, the population of Turkey will be 86,907,367 in 2023 and 100,331,233 in 2040; will increase slowly to its peak value of 107,664,079 until the year 2069. After 2050, the population is expected to start to decline, and it is expected to be 107,100,904 in 2080.
Life expectancy at birth is expected to continue rising in Turkey together with the ageing of the society. Median age, which is a majör indicator of age pattern of the population, is anticipated to be 33.5 in 2023, 38.5 in 2040, 42.3 in 2060 and 45 in 2080 [3].
İf fertility and mortality rates stay at current levels (i.e. assuming the 'no change' projection variant), growth rates are projected to be substantially higher, with global population possibly rising to 10.2 billion by 2050 and 19.3 billion by 2100 [4].
GRAPH 2- POPULATION PROJECTIONS BY YEARS, 2018-2080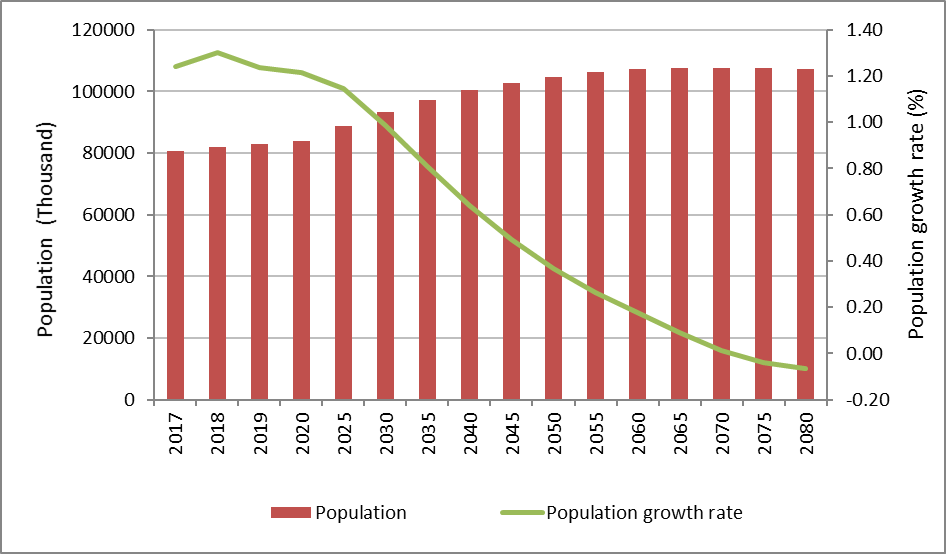 TABLE 2- POPULATION PROJECTIONS BY YEARS,  2016-2075
| | | | | | | | | |
| --- | --- | --- | --- | --- | --- | --- | --- | --- |
| YEARS | 2017 | 2018 | 2019 | 2020 | 2025 | 2030 | 2035 | 2040 |
| Population (1000 persons) | 80.811 | 81.867 | 82.886 | 83.900 | 88.845 | 93.329 | 97.177 | 100.331 |
| Population Growth Rate (%) | 1,24 | 1,30 | 1,24 | 1,22 | 1,15 | 0,98 | 0,81 | 0,64 |
| Population density (persons/km2) | 105 | 106 | 108 | 109 | 115 | 121 | 126 | 130 |
| | | | | | | | | |
| --- | --- | --- | --- | --- | --- | --- | --- | --- |
| YEARS | 2045 | 2050 | 2055 | 2060 | 2065 | 2070 | 2075 | 2080 |
| Population (1000 persons) | 102.844 | 104.749 | 106.150 | 107.096 | 107.577 | 107.653 | 107.453 | 107.101 |
| Population Growth Rate (%) | 0,49 | 0,37 | 0,27 | 0,18 | 0,09 | 0,01 | -0,04 | -0,07 |
| Population density (persons/km2) | 134 | 136 | 138 | 139 | 140 | 140 | 140 | 139 |
Source: TURKSTAT, Population Projections, 2018-2080