7.2- Number of Landfills – Municipalities - Population Covered by Landfills

As a result of the studies conducted for the establishment of solid waste disposal facilities in our country; The number of waste landfills, which were 15 by 2003, reached 46 in 2010, 81 in 2015 and 87 in 2017. These facilities serve 54.7 million people in 1134 municipalities.
According to Ministry of Environment and Urbanisation data, 74% of the population (in total municipal population) was served by waste disposal and recovery facilities is in 2017.
By the end of 2023 it is targeted to refurbish the existing infrastructure and raise the ratio to 100%.
GRAPH 60- THE RATE OF POPULATION SERVED BY WASTE DISPOSAL AND RECOVERY FACILITIES IN TOTAL MUNICIPAL POPULATION (%) AND RATIO OF MUNICIPALITIES SERVED BY LANDFILLS THROUGH YEARS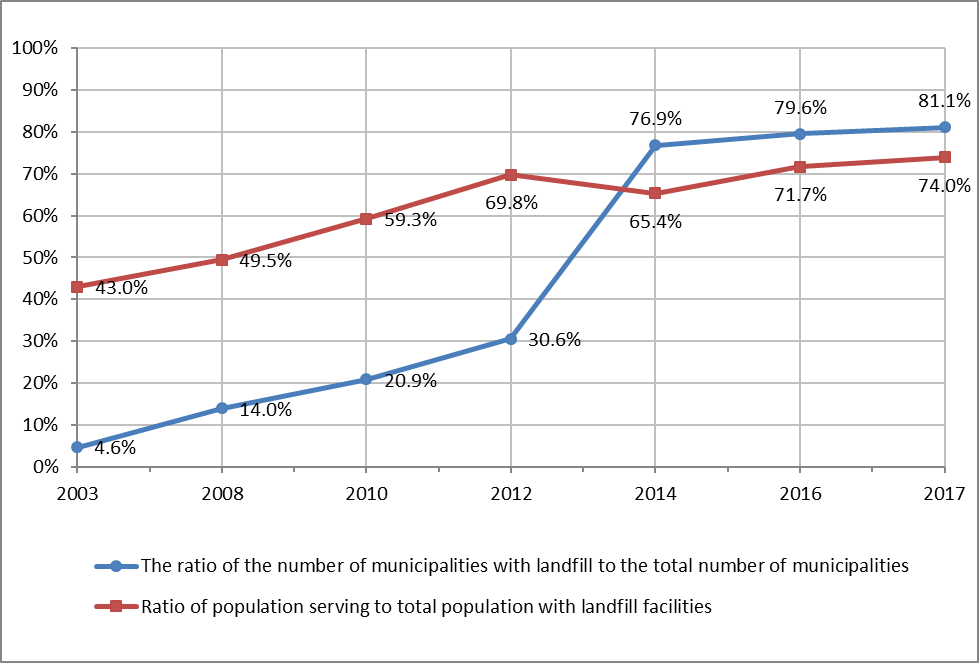 Source: Ministry of Environment and Urbanisation, General Directorate of Environmental Management