12.2- Number of Mining Facilities According to Their Groups

This indicator is a pressure indicator that shows the amount of mines registered in a given year according to the different regulatory groups defined. Mining has a significant economical role due to the direct contribution to the economy and especially inputs provided to the manufacturing sector.  However, for the sake of general benefit of the country, decisions in mining activities should be made and implemented considering both commercial interest and environmental concerns together.
In 2016, a total of 17,800 mining licenses were granted by the General Directorate of Mining Affairs. Of these licenses, 5,445 have been granted as exploration license and 12,355 have been granted as running license. Total number of licenses decreased in 2008-2016 period.
As of 2016, 5109 licensed mining sites were in operation. Out of these, 35.4 % were in Group II(a), 28.5 % in group IV and 28.35% were in group II(b)
GRAPH 103- MINING LICENCES (2008-2016)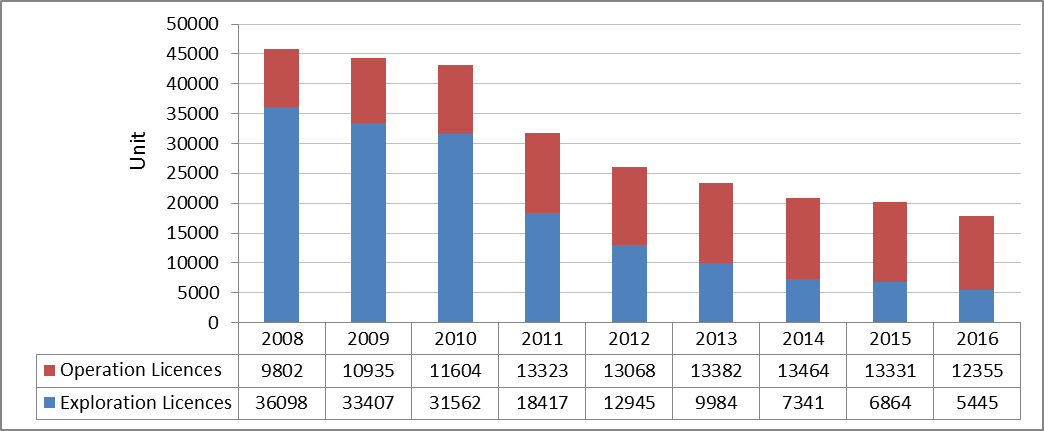 GRAPH 104- NUMBER OF MINING LICENSES ACCORDING TO MINING GROUPS (2010-2016)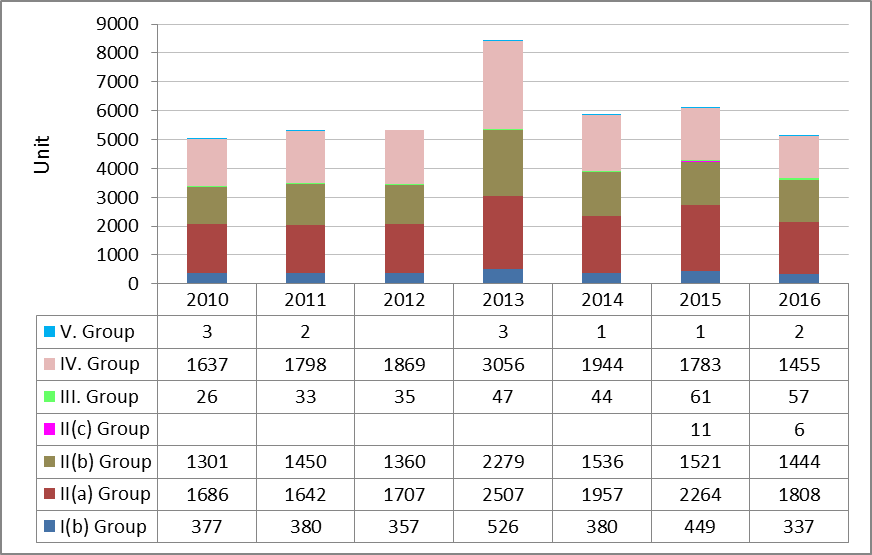 Source: Ministry of Energy and Natural Resources, General Dectorate of Mining Affairs (MİGEM)