6.9- Municipalities Served by Sewerage Systems

The indicator is a response indicator that represents the ratio of municipality population served by sewerage systems to the total municipal population.
In 2016, population that is served by sewerage systems has a share of 84.2% in Turkey's population and a share of 89.7% in total municipal population.
As of year 2016 the total number of municipalities is 1397, of which 1338 (95.8% of the municipalities) are served by sewerage system.
Average daily per capita amount of wastewater discharged from municipal sewerage systems which was 126 litres in 1994, has increased to 183 litres in 2016[40].
GRAPH 57- RATE OF POPULATION AND MUNICIPALITIES SERVED BY SEWERAGE SYSTEMS (%)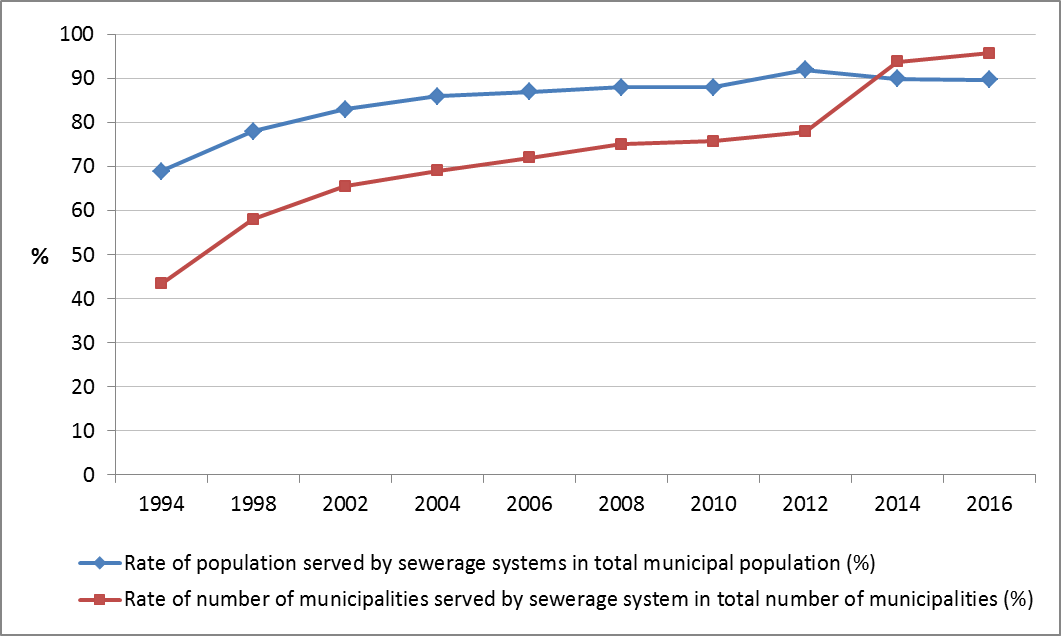 TABLE 12- RATE OF POPULATION AND MUNICIPALITIES SERVED BY SEWERAGE SYSTEMS (%)
| | | | | | | | | | | |
| --- | --- | --- | --- | --- | --- | --- | --- | --- | --- | --- |
| YEARS | 1994 | 1998 | 2002 | 2004 | 2006 | 2008 | 2010 | 2012 | 2014 | 2016 |
| Rate of Population Served by Sewerage Systems in Total Municipal Population (%) | 69 | 78 | 83 | 86 | 87 | 88 | 88 | 92 | 90 | 90 |
| Rate of Number of Municipalities Served by Sewerage System in Total Number of Municipalities (%) | 43 | 58 | 66 | 69 | 72 | 75 | 76 | 78 | 94 | 96 |
| Average Amount of Wastewater Discharged per capita per day (litres/capita-day) | 126 | 154 | 154 | 174 | 181 | 173 | 182 | 190 | 181 | 183 |
Source: TURKSTAT