7.1- Municipal Waste Generation and Disposal

Regarding the waste management principles, the waste should be primarily minimized at source, then recovery, energy recovery and finally disposal methods should be applied in priority order. Waste generation amounts are pressure, while collection, disposal and recycle/recovery amounts of these wastes are response type indicators.
According to EUROSTAT 2014 data, annual average amount of municipal waste generated per capita in the EU-27 countries is 478 kg, whereas for Turkey this figure is 405 kg [36].
By 2013, average rate of recycling and composting of municipal wastes in the EU-28 countries had reached to 41.8 [37]. As of 2016, this figure is 9.8% in Turkey.
GRAPH 59- AMOUNT OF MUNICIPAL WASTE BY DISPOSAL METHODS 2016 (%)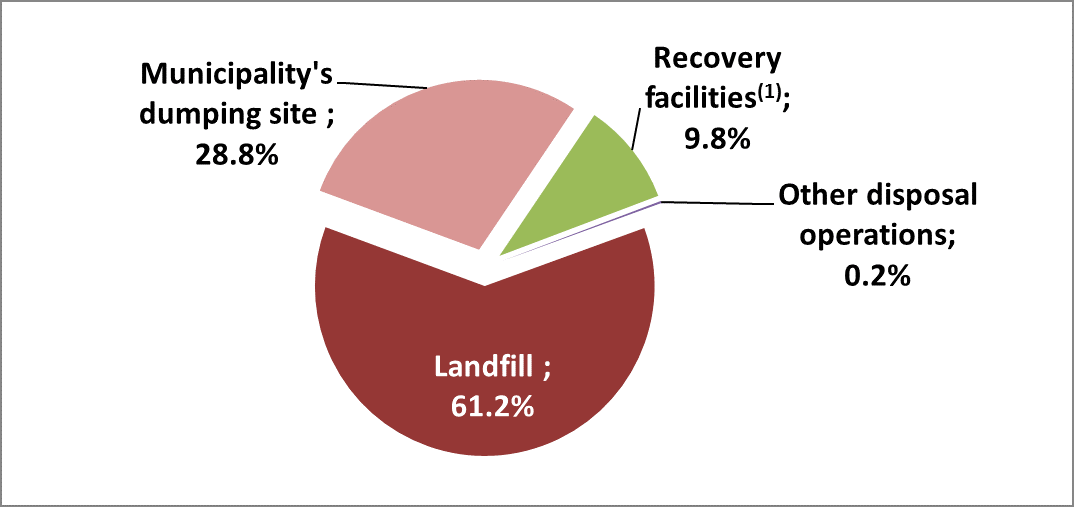 (1) Data refers to waste collected separately by municipalities and sent to licensed recovery facilities that recover glass, metal, paper, plastic, etc. as well as biogas and composting facilities.
GRAPH 60- AMOUNT OF MUNICIPAL WASTE AND LANDFILL THROUGHOUT YEARS
Source: TURKSTAT