16.4- Liability Insurances Within the Scope of Environmental Legislation

This is a response indicator. The concept of risk brings the concept of insurance as a requirement to assure the risk. In this context, environmental liability insurance is used as a tool of management of environmental risks nowadays.
Within scope of environmental legislation; General Conditions of Compulsory Marine Pollution Financial Liability Insurance for Coastal Facilities dated 01 July 2007; General Conditions of Compulsory Financial Liability Insurance for Hazardous Substances and Hazardous Wastes dated 11 March 2010 and General Conditions of Financial Liability Insurance for Environmental Pollution dated 01 September 2011 have entered into force.
Environment Pollution Third Party Liability Insurance provides coverage for the damages caused by the businesses polluting the land, the water or the air. Regarding to aforementioned insurance, 38 insurance contracts were signed and 112,883 TL premiums were written.
With Hazardous Materials and Hazardous Waste Compulsory Third Party Liability Insurance, material damages and bodily injuries caused by professional activities regarding hazardous materials are compensated. Regarding to this insurance, 67,096 insurance contracts were signed and 56,772,231 TL premiums were written [90].
GRAPH 130- COASTAL FACILITIES SEA POLLUTION COMPULSORY THIRD PARTY LIABILITY INSURANCE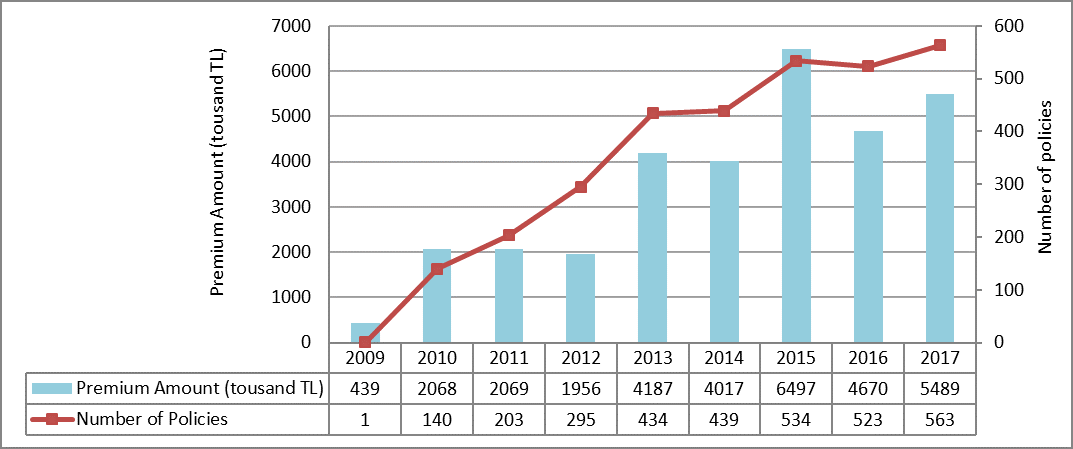 Source: Insurance Association of Turkey
GRAPH 131- ENVIRONMENT POLLUTION THIRD PARTY LIABILITY INSURANCE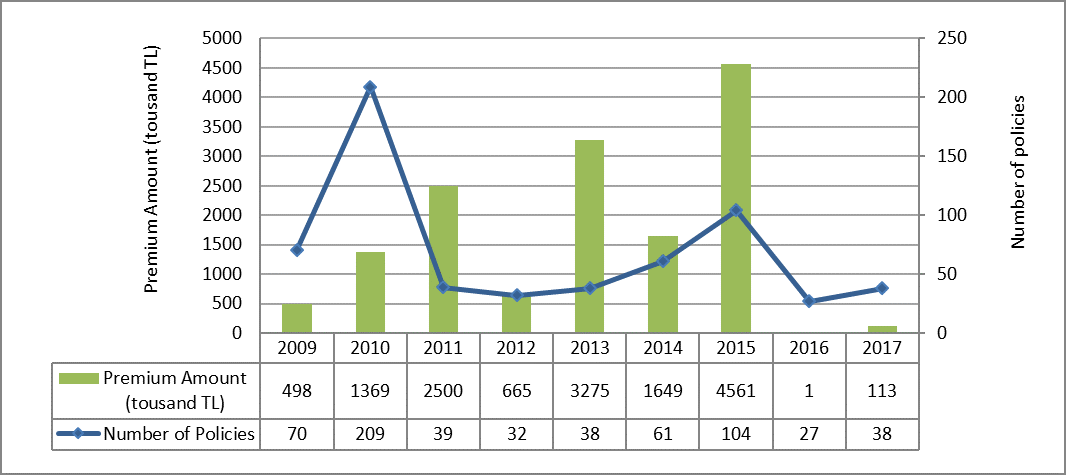 GRAPH 132- HAZARDOUS MATERIALS AND HAZARDOUS WASTE COMPULSORY THIRD PARTY LIABILITY INSURANCE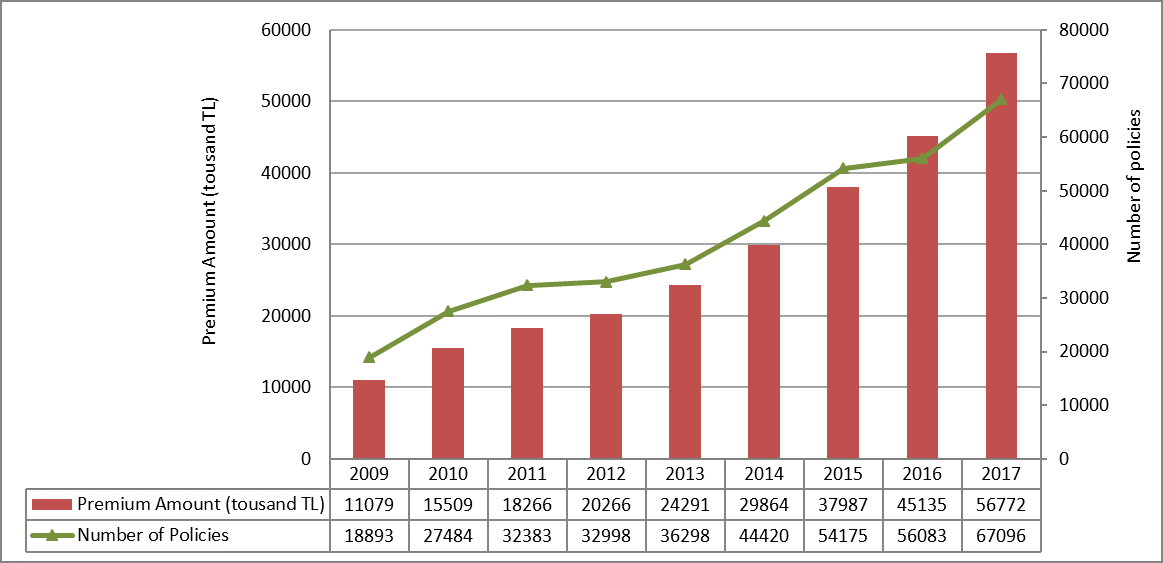 Source: Insurance Association of Turkey