12.4- Laboratories Operating within Environmental Legislation

The indicator is a response indicator. In 2016, in Turkey there were 178 laboratories operating within the scope of environmental legislation. The qualifications and the provinces of these laboratories can be inquired at the following location:
http://www.csb.gov.tr/projeler/lab/index.php?Sayfa=sayfaicerik&IcId=1893.
Within the scope of remote inspections, proficiency assessment tests have been being conducted for laboratories authorized by the Ministry since 2008. Number of profficiency assessment testing parameters was 28 in 2016.
GRAPH 106- NUMBER of LABORATORIES OPERATING WITHIN ENVIRONMENTAL LEGISLATION BY YEARS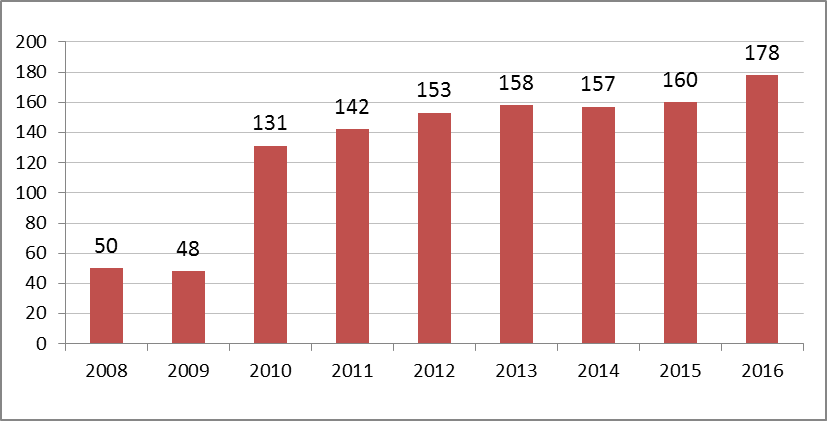 GRAPH 107- NUMBER OF PARAMETERS USED IN PROFICIENCY TESTS THROUGHOUT YEARS
Source: Ministry of Environment and Urbanisation, General Directorate of the EIA, Permit, and Inspection, Department of Laboratory, Measurement and Monitoring