Hazardous waste, especially originating from the industrial plants, is a serious element of pressure indicator for the environment.
Nation-wide data on hazardous waste is collected by Hazardous Waste Declaration System (HWDS), with data entry by the operators of industrial plants that generate waste in their operational processes. By the end of 2017, 63,741 plants in total provided data to HWDS. The total amount of the hazardous waste generated in 2017 was calculated as 1,425,045 tonnes, excluding the waste generated by the mining industry. 83.6% of the mentioned total was directed to recycling; 14.7% was disposed of; 1% stored and 0.7% was exported.
GRAPH 61- DATA FROM THE HAZARDOUS WASTE DECLARATION SYSTEM (2009-2017)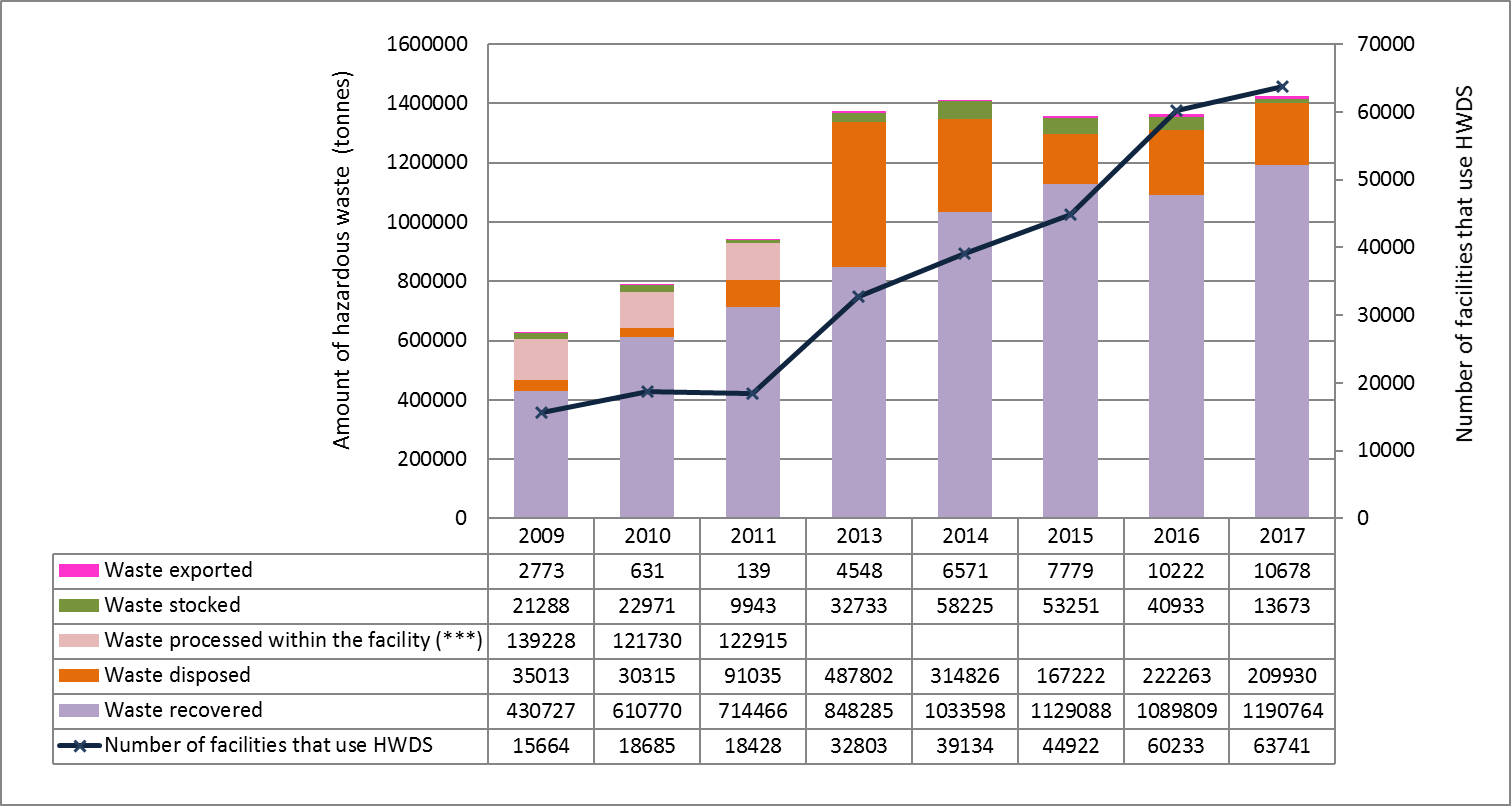 TABLE 13- DATA OF HAZARDOUS WASTE DECLARATION SYSTEM FOR (2009-2017) (**)
YEARS

2009

2010

2011

2013

2014

2015

2016

2017

The number of

 firms that use HWDS

15,664

18,685

18,428

32,803(*)

39,134

44,922

60,233

63,741

The amount of

 total hazardous

 waste (tonnes)

629,933

786,418

938,498

1,373,368

1,413,220

1,357,340

1,363,227

1,425,045
Source: Ministry of Environment and Urbanisation, General Directorate of the EIA, Permit and Inspection
Notes: Mining Industry hazardous waste amount is not included.
(*) 2013 figures were recalculated after the printing of the 2013 Environmental Indicators Booklet and after the data was updated following entry of the missing declarations.
(**) 2012 data is missing in the table because 2012 hazardous waste statistics bulletin was not published.
(***) In the statistics bulletins for 2013- 2017 amount processed within the facility was reported under either disposal or recoveryg accordingly.
Number of hazardous waste recovery facilities increased from 185 in 2010 to 434 in 2016. Number of landfills for hazardous waste was 8 in 2016, while 6 in 2010.
There are 44 facilities for energy recovery from waste, 5 of these are incineration plants and 39 of them are co-incineration plants. At these facilities, 590 thousand tons of waste have been co-incinerated as auxiliary fuel and 780 thousand tons of waste have been consumed as alternative raw material.
GRAPH 63- NUMBER OF LICENSED WASTE RECOVERY/DISPOSAL FACILITIES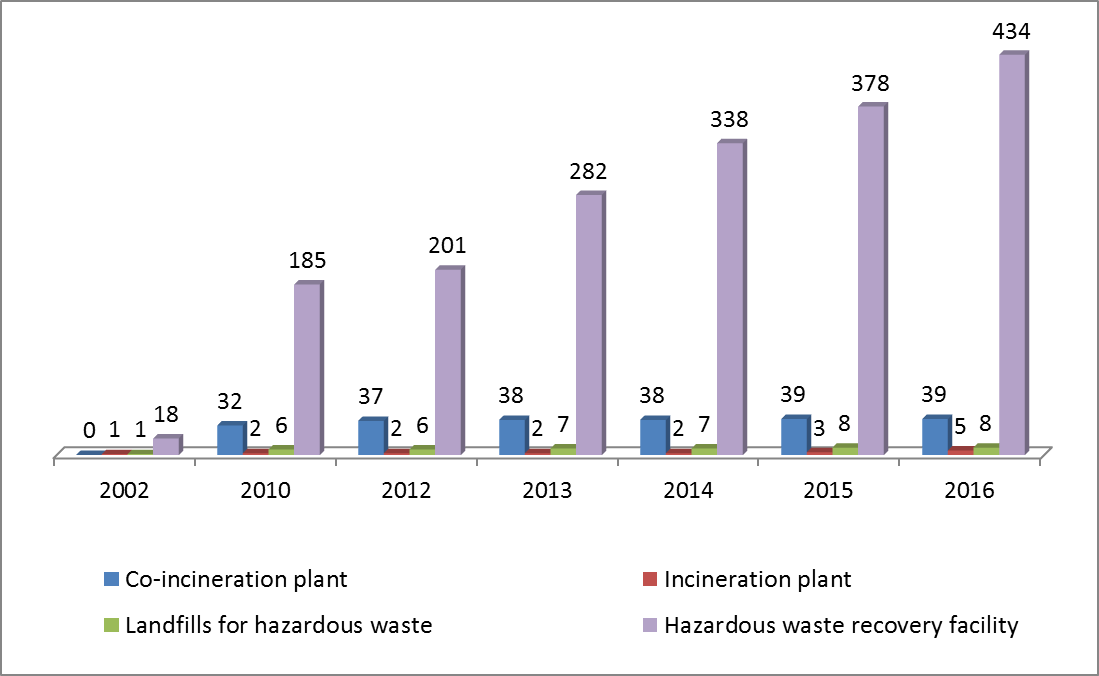 Source: Ministry of Environment and Urbanisation, General Directorate of Environmental Management