16.1- Forest Fires

This indicator is an impact indicator. The majority of the forests located in Turkey, which is in the Mediterranean climate zone, are under the threat of forest fires.
In 2016, 3,188 forest fires occurred, in total 9,156 ha of forest area and per fire incident 2.9 hectar area in average were damaged. In 2016, the number of fires compared to the previous year increased by 48%. Burnt forest area was almost the same as the previous year.
The majority of the forest fires are caused by people. Cause of the 54% of forest fires in 2016 could not be identified. 31% of fires were caused by negligence-accidents, 10% by natural causes and 5% by intention.
According to data provided by the European Forest Fire Information System (EFFIS), in the European countries in Mediterranean climatic zone,  burnt areas per fire in average of 10 years (2007-2016) are as follows: Greece: 41.98 ha, Italy: 12.72 ha, Spain: 6.83 ha, Turkey: 3.73 ha and France: 2.65 ha [22].
GRAPH 124-  FOREST FIRES (1990-2016)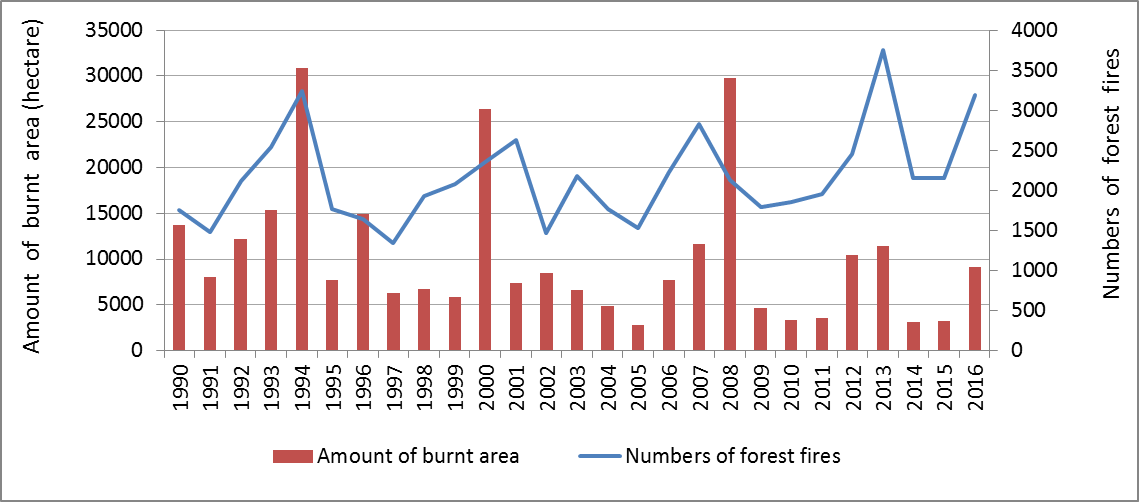 GRAPH 125-  CAUSES OF FOREST FIRES (1997-2016)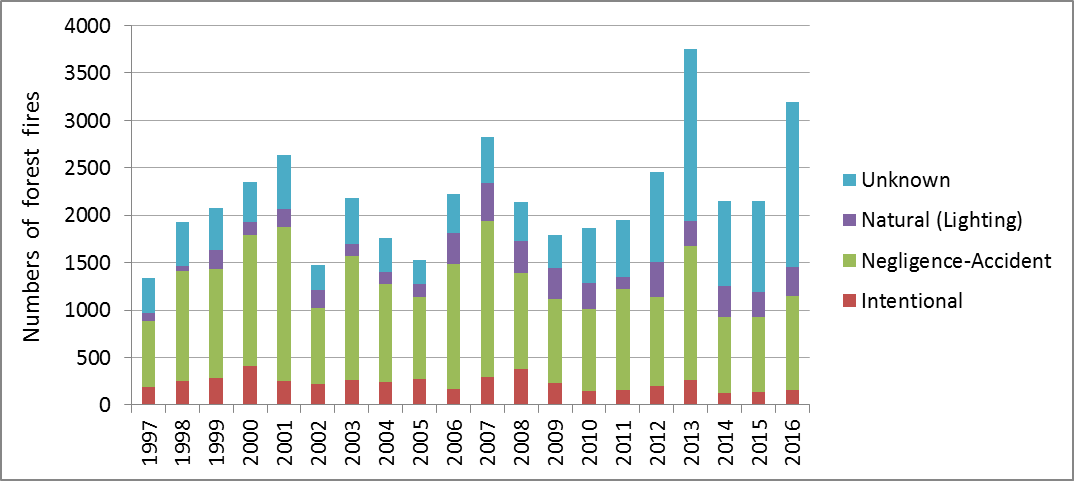 Source: Ministry of Forestry and Water Affairs, General Directorate of Forestry,
 https://www.ogm.gov.tr/ekutuphane/Sayfalar/Istatistikler.aspx