11.4- Energy Consumption per Capita

This driving force indicator shows energy consumption levels and is one of the indicators used for comparison among countries, regions, etc.
Primary energy consumption in Turkey was 0.95 TOE per capita in 1990 and 1.71 TOE in 2016.
In European Union countries, per-capita primary energy consumption was 3.44 TOE in 1990 and 3.21 TOE in 2015 [65].
The average of 28 EU countries was 2.1 TOE, while the final energy use per capita in Turkey was 1.1 TOE in 2014 [66].
GRAPH 94- PRIMARY ENERGY CONSUMPTION PER CAPITA THROUGH THE YEARS (TOE/PERSON)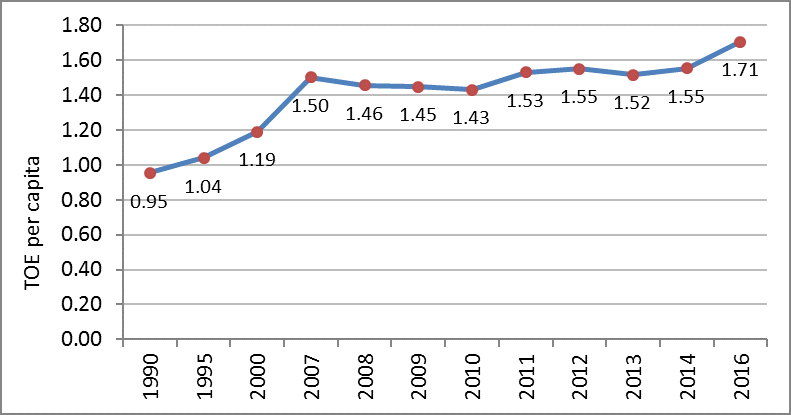 Source: Ministry of Energy and Natural Resources, http://www.eigm.gov.tr/en-US/Balance-Sheets