10.4- Emissions of Air Pollutants from Transport

Air pollutant emissions from transport are a significant pressure indicator on the effect of transportation on air pollution.
The transport is an important sector in the National Air Pollutants Emission Inventory. Emissions originated from road transport, navigation, aviation and railways are calculated separately. Graph 83 shows the national total emissions rising from land transport. Regarding the emissions between 1990 and 2015, it can be observed that there is significant decrease in SO2 emissions due to a legislation banning the sulphur content of the fuels. However, increasing trend in CO emissions reflects the result of increasing number of road vehicles and the financial profile of the fuel market.
GRAPH 84- TOTAL EMISSIONS ARISING FROM ROAD TRANSPORT (1990-2015)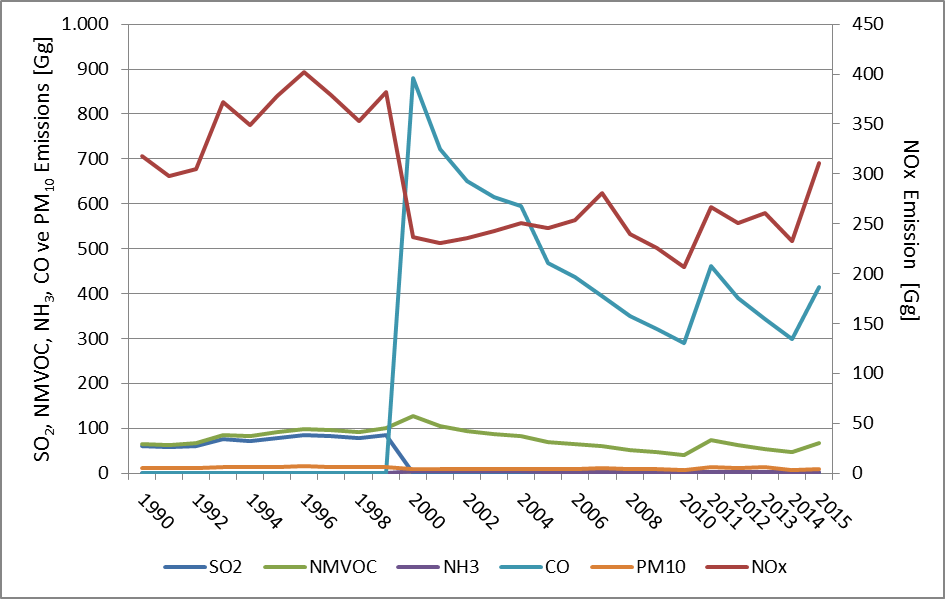 TABLE 33- TOTAL EMISSIONS ARISING FROM ROAD TRANSPORTATION (Gg)
| | | | | | | | | | | | | | | |
| --- | --- | --- | --- | --- | --- | --- | --- | --- | --- | --- | --- | --- | --- | --- |
| Years | 1990 | 1992 | 1994 | 1996 | 1998 | 2000 | 2002 | 2004 | 2006 | 2008 | 2010 | 2012 | 2014 | 2015 |
| SO2 | 61 | 61 | 72 | 85 | 78 | 0.17 | 0.18 | 0.21 | 0.36 | 0.42 | 0.45 | 0.47 | 0.50 | 0.8 |
| NMVOC | 65 | 67 | 82 | 98 | 91 | 128 | 94 | 82 | 65 | 52 | 40 | 63 | 47 | 67 |
| NH3 | 0.1 | 0.1 | 0.2 | 0.2 | 0.2 | 4.6 | 3.9 | 3.5 | 2.9 | 2.7 | 2.4 | 1.7 | 1.7 | 2.7 |
| CO | 0 | 0 | 0 | 0 | 0 | 880 | 651 | 594 | 436 | 349 | 289 | 390 | 299 | 415 |
| PM10 | 12 | 12 | 13 | 15 | 13 | 10 | 10 | 10 | 10 | 9 | 8 | 12 | 8 | 9.7 |
| NOX | 317 | 305 | 349 | 402 | 353 | 237 | 236 | 251 | 254 | 239 | 206 | 251 | 233 | 311 |
Source: Ministry of Environment and the Urbanisation, General Directorate of Environmental Management