10.4- Emissions of Air Pollutants from Transport

Air pollutant emissions from transport are a significant pressure indicator on the effect of transportation on air pollution.
The transport is an important sector in the National Air Pollutants Emission Inventory. Emissions originated from road transport, navigation, aviation and railways are calculated separately. 1990-2016 trends of NOx and PM10 emissions show a significant decrease in the recent years.
GRAPH 84- NOX and PM10 EMISSIONS ARISING FROM ROAD TRANSPORT (1990-2016)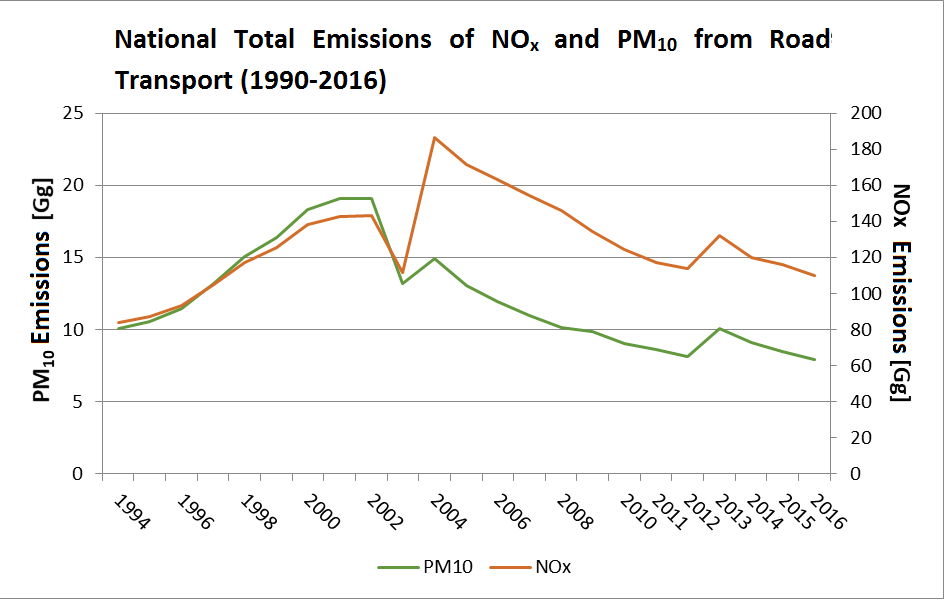 Source: Ministry of Environment and the Urbanisation, General Directorate of Environmental Management