4.3- Carbon Sinks and Capture

CO2 in the atmosphere can accumulate as carbon in vegetation and soil in terrestrial ecosystems. Under the United Nations Framework Convention on Climate Change, any process, activity or mechanism which removes greenhouse gas from the atmosphere is referred to as  "sink". Human activities impact terrestrial sinks through land use, land-use change and forestry (LULUCF) activities, consequently, the exchange of CO2 (carbon cycle) between the terrestrial biosphere system and the atmosphere can be altered [22].
Carbon captured in forests and processed forest products has been increased by 118.6% between 1990 and 2016 in Turkey.
GRAPH 15- CARBON SINKS IN TURKEY AND ANNUAL CAPTURE  (1990-2016) (Gg  CO2 equivalent )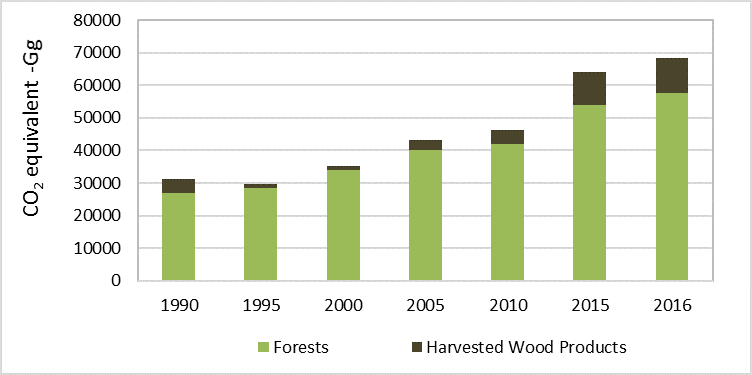 TABLE 8- CARBON SINKS IN TURKEY AND ANNUAL CAPTURE (Gg  CO2 equivalent)
| | | | | | | | |
| --- | --- | --- | --- | --- | --- | --- | --- |
| YEARS | 1990 | 1995 | 2000 | 2005 | 2010 | 2015 | 2016 |
| Annual Carbon Capture by Foresty | 26,869 | 28,539 | 33,920 | 40,106 | 41,832 | 53,893 | 57,673 |
| Annual Greenhouse Gas Capture by Harvested Wood Products | 4,368 | 1,306 | 1,257 | 3,164 | 4,585 | 10,227 | 10,622 |
| TOTAL | 31,237 | 29,845 | 35,177 | 43,270 | 46,417 | 64,120 | 68,295 |
Source: Ministry of Forestry and Water Affairs, General Directorate of Forestry, NIR 2018